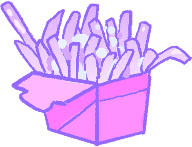 Damage Camp is a festival of games and ideas, celebrating Toronto's unique games community – the game designers, developers and artists who are creating the world's most compelling experiences, building great studios, and making sure everyone can participate in games culture by prioritizing diverse expression & identities.
Schedule
9:30am

Registration

Grab your camp knapsack + badge, and enjoy some delicious coffee and treats from Simit & Chai!

10:00am

Welcome!

With Lauren Howes (CFMDC executive director and TMAC advisor), Jennie Robinson Faber (DMG executive director), and Damage Camp team

10:15am

– 10:45am

Meagan Byrne

Between Two Worlds: How Wanisinowin|Lost Navigates Cultural Belonging Through Video Game Mechanics

10:50am

– 11:20am

Emily Flynn-Jones

This talk is co-authored by my anxiety and agoraphobia: getting to grips with mental illness while making things and playing stuff

11:40am

– 12:10pm

Osama Dorias

The 'Slims: A How-To Guide to Representing Muslims in Video Games

12:15pm

– 1:00pm

Rachel Kahn & Daniel Kwan

Why You Should Be Using Tabletop RPGs in Your Classroom (and Beyond!)

2:05pm

– 2:30pm

Rokashi Edwards & Liesl A.

Speed Talk!

Let's👏🏾Talk👏🏾Fast👏🏾: Sonic and Speed Culture

2:30pm

– 2:55pm

Alex Zandra Van Chestein

Speed Talk!

What Speedrunning Taught Me About Game Design

3:00pm

– 3:45pm

Mic Fok, Alex Bull + Kim Koronya

Panel

Consider Your Viewers - How Can Esports Be Viewer Friendly?

Moderated by Jonathan Levstein.

3:50pm

– 4:20pm

Derek Quenneville

The "Golden" Age of Localization aka Wait, Which of the Three Completely Different Bubble Bobble Twos Are You Talking About?

4:25pm

– 4:55pm

Harriet Horobin-Worley

Grand Gamers: Design, Accessibility and Community Management for Older Gamers

5:10pm

– 5:40pm

Gabriela Aveiro-Ojeda

Refining an Art Style to Reflect Character Diversity

5:45pm

– 6:30pm

Cindy Poremba, Peter Kingstone + Kim Gibson

Panel

Not Even Your Final Form: Positioning Your Game For Funding, Festivals and Grants

Moderated by Henry Faber.

6:45pm

– 7:00pm

Closing Remarks 👋

A few words from the Damage Camp team.

7:00pm – 9:00pm

Arcade + Goodbyes!

Hang out with new and old pals, play some games in the arcade, then head over to the Gladstone Hotel to check out DMG co-director Yifat Shaik's installation, FAKE VR, for Fly By Night – part of Nuit Blanche!
Arcade
The arcade will be open in the main galleries from 1:00pm-9:00pm.
A Mortician's Tale

Laundry Bear Games

Anthrotari

J. C. Holder

Autowrong

Nuha Alkadi

Bubble Trouble

Jillian Wakarchuk & Jesse Gazic

Captive Portal: Customs and Border Protection

S Friend

Dispirited

Jesse DeNobrega & Marishka Zachariah

Golem

Longbow Games

Laundry Hill

Crows Crows Crows

Localhost

Aether Interactive

Micro Mash

F'nO

Quench

Axon Interactive

Real Army Simulator

The Really Serious Game Company

Solace State

Vivid Foundry (Tanya Kan)

Speed Dating for Ghosts

Copychaser Games

TENSION: Snakes and Ladders

Diana Poulsen

Wanisinowin | Lost

Meagan Byrne